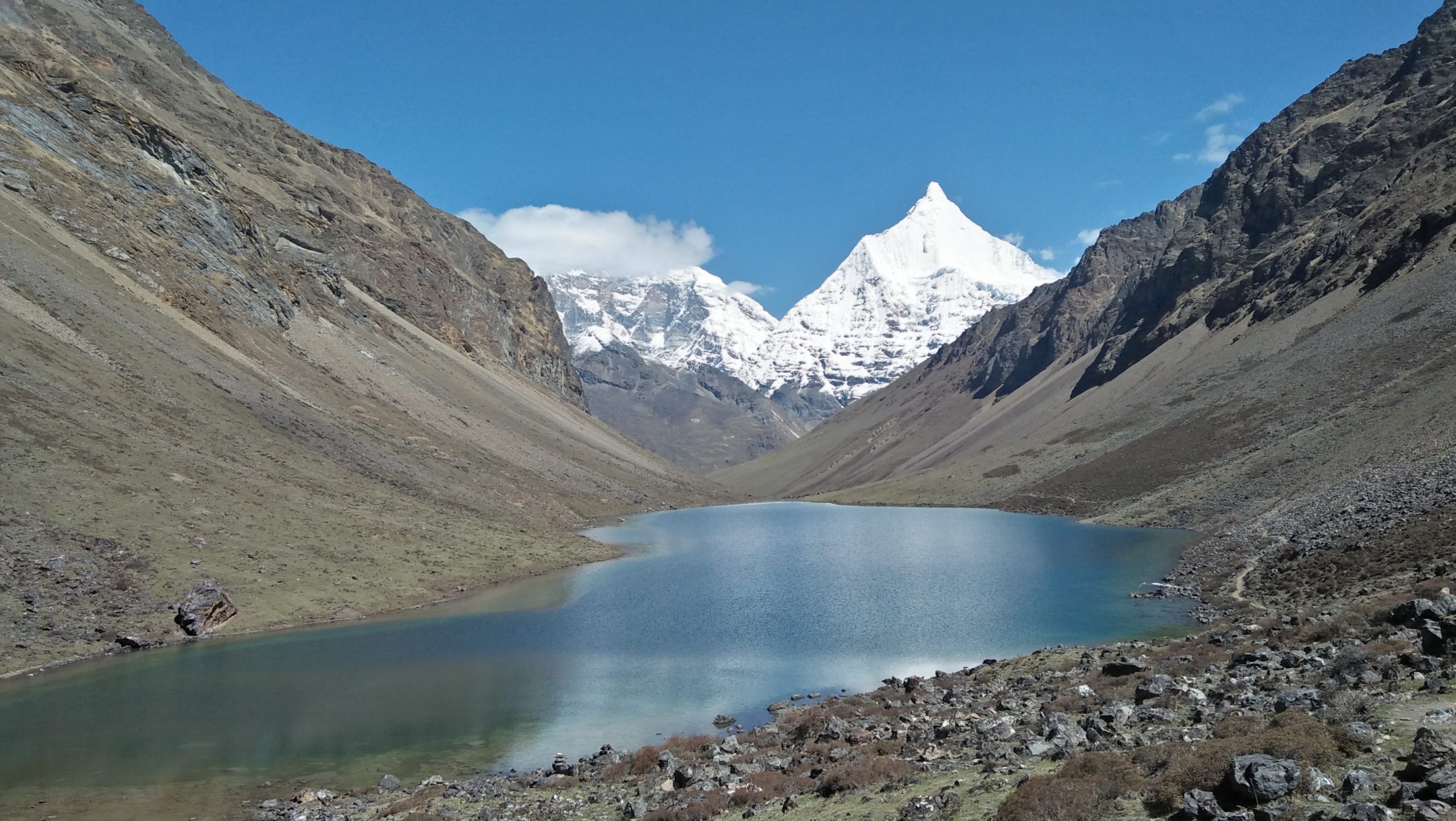 ---
Still round the corner, there may wait a new road or secret gate.....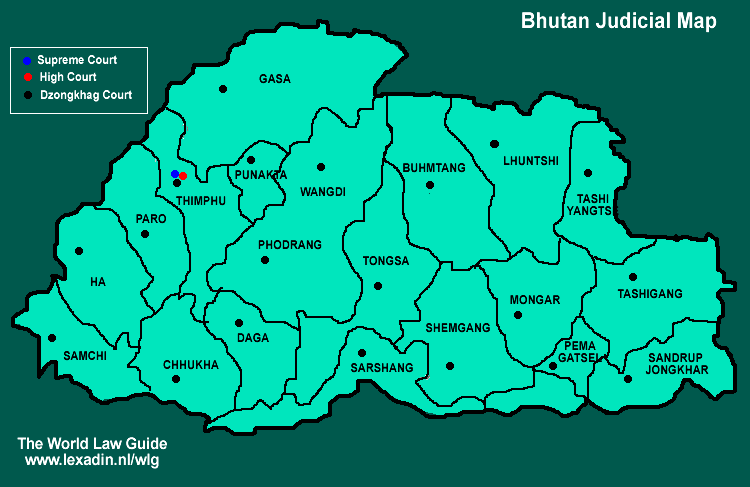 The Kingdom of Bhutan
Bhutan, a jewel between India and China, is about the size of Switzerland with a population of around 763,092. Within its small boundaries the ecological diversity is amazing. Tropical jungles in the south with elephants, rhinoceros, and tigers, coniferous forest in the mid region with leopards, mountain goats, bears, and variety of bird life, and blue sheep and snow leopards in the high temperature zones. Through centuries of self-imposed isolation Bhutan has been able to preserve its spectacular environment and nurture its unique culture. Drawing inspiration from its neighbor, Tibet, Tantric Buddhism has flourished and influenced art, crafts, architecture for hundreds of years, and has shaped the Bhutanese way of life. The early 1960s saw Bhutan's first cautious opening to the outside world. Tourism began for the first time on June 2nd 1974, the coronation day of the nineteen year old King Jigme Singye Wangchuck, the fourth monarch.
The idea of happiness and wellbeing as the goal of development has always been a part of Bhutanese political psyche. While this has influenced Bhutan's development endeavors during the early part of the modernization process, it was not pursed as a deliberate policy goal until His Majesty the Fourth King of Bhutan introduced Gross National Happiness (GNH) to define the official development paradigm for Bhutan.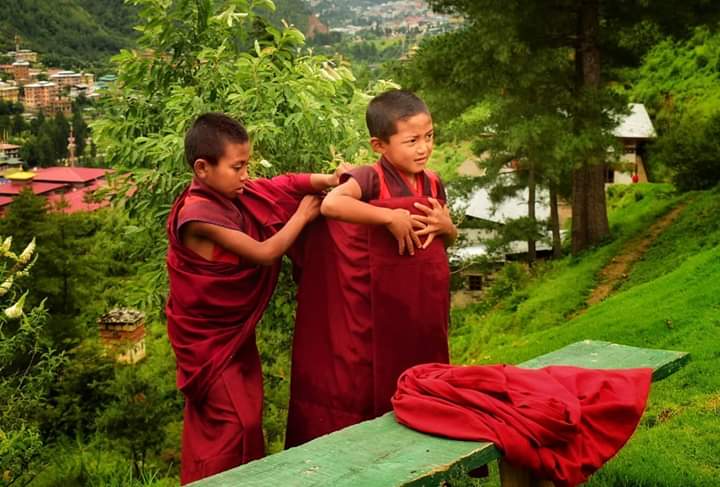 Religion & Culture
Bhutan is the only country to maintain Mahayana Buddhism in its Tantric Vajrayana form as the official religion. The main practicing schools are the state sponsored Drukpa Kagyupa and the Nyingmapa. Buddhism transects all strata of society, underpinning multiple aspects of the culture. Indeed, religion is the focal point for the arts, festivals and a considerably above average number of individuals. The presence of so many monasteries, temples and stupas, monks and tulkus (reincarnations of high lamas) is indicative of the overarching role religion plays throughout the nation.
Although Buddhism and the monarchy are critical elements, it is the general extensive perpetuation of tradition that is possibly the most striking aspect of Bhutan's culture. This is most overtly reflected in the nature of dress and architecture. All Bhutanese continue to wear the traditional dress: for men and boys the gho, a long gown hitched up to the knee so that its lower half resembles a skirt, for women and girls the kira, an ankle-length robe somewhat resembling a kimono. Generally colorful apparel, the fabrics used range from simple cotton checks and stripes to the most intricate designs in woven silk.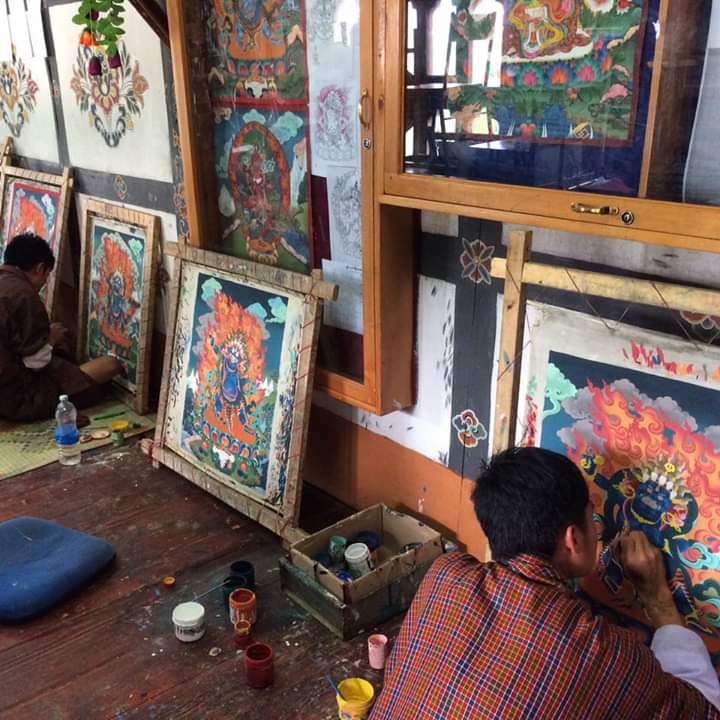 Arts & Crafts
No places more comprehensively embody traditional Bhutanese arts and crafts than dzongs, the imposing monastic fortresses that appear throughout the landscape. Within their massive walls and measured beams are found items ranging from the most basic and functional to ones of spectacular beauty. Particularly striking are the paintings and statues representing important religious figures. Many intricate and colorful illustrations serve as allegories, dramatizing the continuing struggle between good and evil.
Bhutanese art and craft possesses three main interrelated characteristics: it is religious, it is anonymous and it corresponds to a certain uniformity of style. As such, items possess no intrinsic aesthetic function, and are instead interpreted as outward expressions of the holistic Buddhist religion. The distinction between more ornate (what one might consider artistic) forms and more practical applications is therefore somewhat blurred. All craftsmen would be considered artisans (scrupulously following tight traditional conventions) rather than artists (who might place greater emphasis on innovation). The Bhutanese style has over centuries been significantly influenced by Tibetan designs, whilst developing its own definite forms and themes.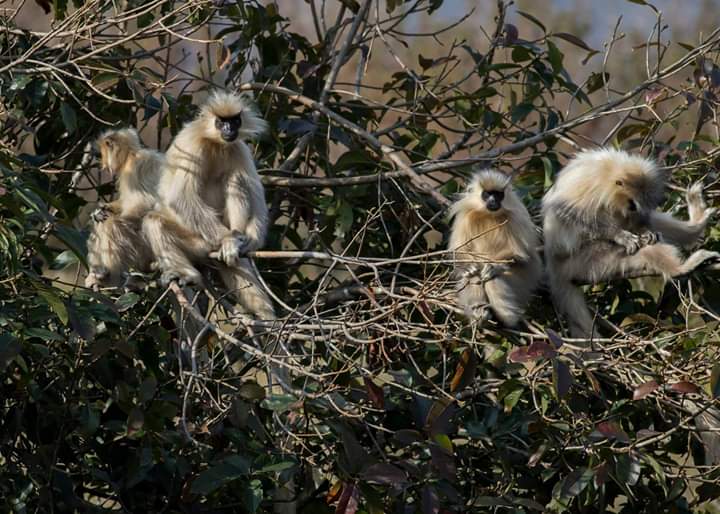 Natural Environment
Bhutan is an ecological wonder. Rising from the Indian plains to the Tibetan plateau, it is a natural landscape of immense beauty and diversity. Folds of forested hills, rugged cliffs, fast rivers and young valleys fall from high snow-covered peaks. Austere barren expanses stretch between colossal luminous veined mountains. Patchwork fields of subtly contrasting hues nestle within spontaneous kaleidoscopic vegetation. There are a great variety of individual locales, differentiated by their particular combination of altitudinal, climatic and topographical conditions. These harbor a wealth of flora and fauna, the sheer mass and variety of which is almost unparalleled within such a limited space: giant rhododendron and rare orchid, majestic snow leopard, tiger and quirky Takin, colorful pheasant and graceful black-necked crane and white bellied heron critically endangered in the world.
More remarkable still is the manner in which entire ecosystems remain relatively uncompromising by human activity. There is little evidence in Bhutan of teeming masses uncontrollably jostling for tenuous positions or the commanding technological innovations with which man has wrested control of his environment from Mother Nature. Most inhabitants still realize a simple sustainable existence within their dominant natural settings. The inhospitable mountainous backdrop serves to both inhibit whole scale human encroachment and accentuate the primacy of the natural world. Ecology thus survives in all its immense complex multidimensional totality, perpetually interacting within understated natural habitats and relatively stable hierarchies.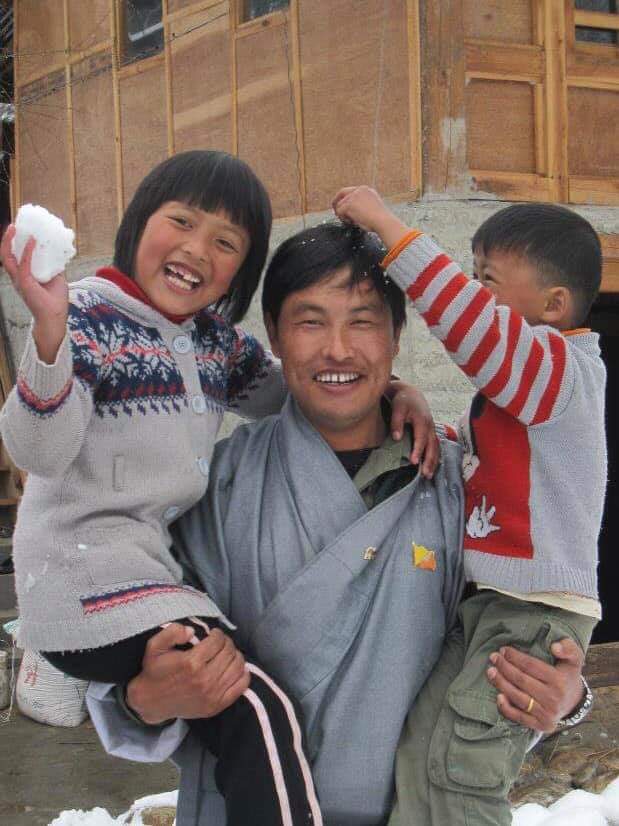 Gross National Happiness (GNH)


The term GNH was coined by His Majesty the 4th King of Bhutan in the early 1970s to emphasize the importance of 'happiness' as a measure a society's progress rather than just measuring a nation's Gross Domestic Product (GDP). Since that time this pioneering vision of GNH has guided Bhutan's development and policy formation. Unique among the community of nations, it is a balanced 'middle path' in which equitable socio-economic development is integrated with environmental conservation, cultural promotion and good governance.
For the next few decades as Bhutan remained largely isolated from the world, GNH remained largely an intuitive insight and guiding light. It reminded the government and people alike that material progress was not the only, and not even, the most important contributor to well-being. As Bhutan increasingly engaged with the global community, joining international organizations, substantial efforts were made to define, explain and even measure GNH. Indices were created, measurements were recorded and screening tools for government policy were created, and the second phase in the development of GNH saw its practical implementation in government become a living reality. Enshrined in the Constitution of 2008 the role of GNH is firmly established now at the heart of the nation and government.
---
Time flies....
It's up to you to be the Navigator...
The best dreams happen when you are awake. Mail Us
tgyel39@gmail.com
WhatsApp us @ +975-17948162